At Caledonia Spirits, we work every day to raise the barr in the spirits industry and in our community.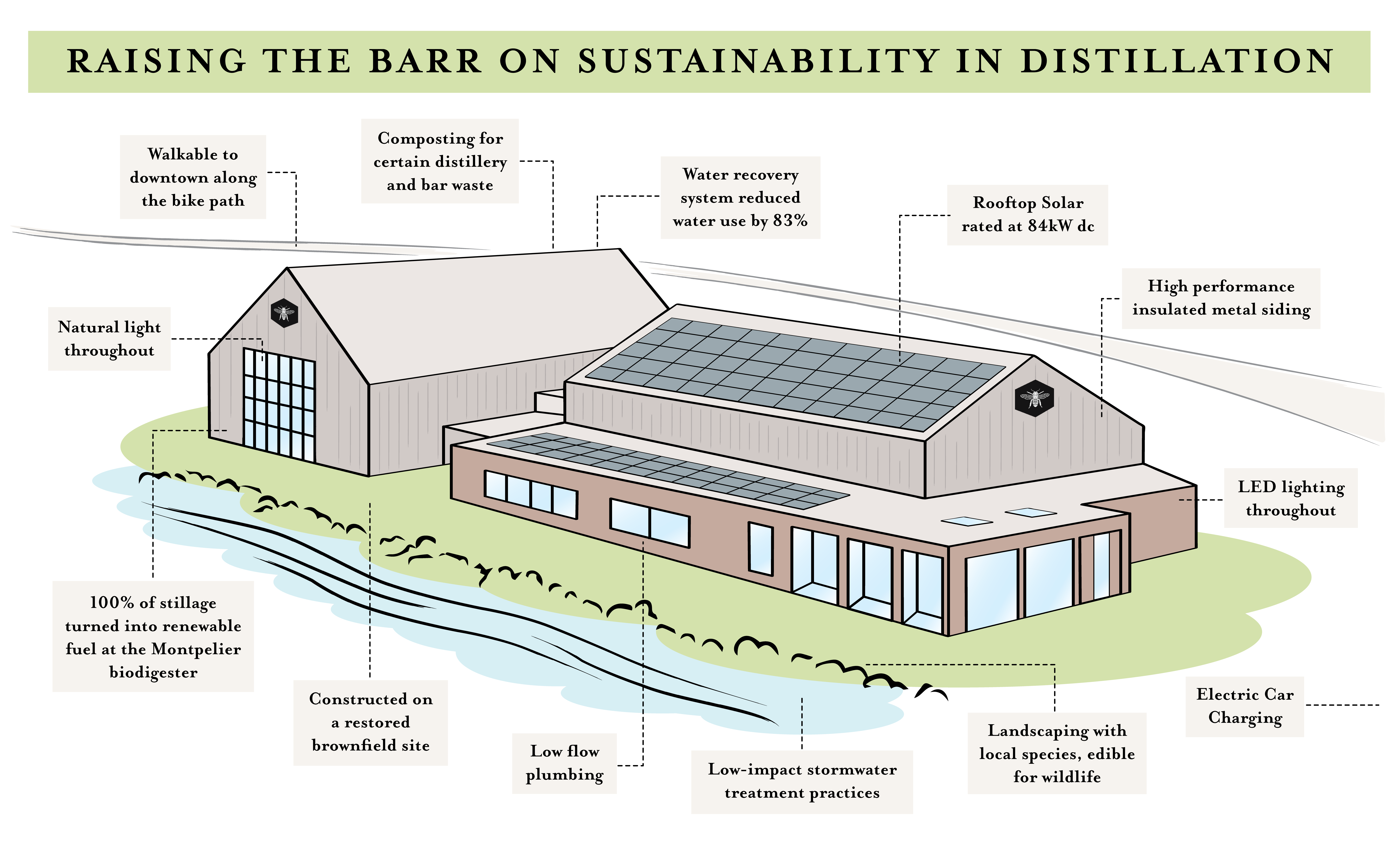 2011 Our distillery began as an agricultural initiative between a beekeeper and a brewer.
2017 Our first Bee's Knees Week! We ignite our passion for championing the honeybee and launch a national sustainability initiative for the spirits industry.
2019  Our new facility is constructed on a former gravel pit with sustainability in every detail, particularly with regards to the noted challenges of water, energy and excess heat for all distilleries.
• A new water reclamation system and low-flow fixtures resulted in an 83% reduction in water usage intensity from our prior facility
• 100% of our stillage wage is sent to biodigesters to create renewable energy.
• Our buffer tanks store the excess heat from spirits production and we use that heat in radiant pipes under our outdoor back patio.
2021 Our first-ever greenhouse gas emissions inventory is completed. 100% of our Electricity is Carbon-Free. 78% is from renewable resources.
2022 In our sixth-annual Bee's Knees Week, we fund over 250,000 square feet of new pollinator habitat and now run the largest sustainability initiative in the spirits industry nationwide.
2023 We look to the future, with our new Sustainability Action Plan as our blueprint